We are looking for News about current members of VOS.
Please contact the Webmaster if you have any information that should be considered.
---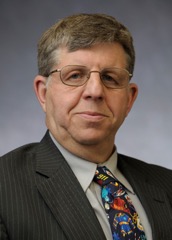 Howard W. Spencer, CSP a member of the Board of Directors of the Veterans of Safety, (VOS) was elevated to the position of President at the annual meeting of the Board held October 17, 2017 in Kansas City. He has been a member of VOS since 1985. He is currently employed as a Senior Risk Control Consultant for J.A. Montgomery Risk Control, located in Marlton, NJ. He concentrates on servicing Public Sector clients. He is also an Adjunct Trainer in the Office of Continuing Professional Education for Rutgers the State University of NJ.
---
Nigel Ellis, Ph.D., P.E., CSP, CPE is now Chairman for ANSI A10.24 This standard establishes safe operating practices for the installation, maintenance and removal of membrane roofing that is seamed or seamless on low-sloped roofs.
---
9/21/13
Jimmy Zane is the VOS Hawaii Chapter President
VOS Board of Directors approved the presentation of the Ben Williams Fellowship award to Jimmy Zane.
---
9/21/13
Warren Brown became VOS President
Warren Brown was serving as VOS Vice President for the previous two years.