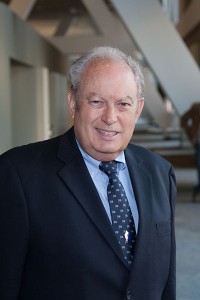 Christopher M. Gates
Email: [email protected]
---
Over 40 years experience in hazard identification, risk assessment, risk management, and incident investigation and reporting. Over ten years experience in helping public agencies manage office ergonomics programs. Achieved success in a variety of risk management arenas including public sector, insurance, and aerospace. In the insurance arena, worked with commercial truckers, electrical contractors, and manufacturers to reduce incident frequency and severity and to manage injuries.
ASSE Involvement: Member, ASSE Admissions Committee, 2008-2011. Member, Standards Development Committee, 2010 to date. Member of two ANSI standards committees. Administrator, Management Practice Specialty, 2008-2010. Executive Secretary and Assistant Administrator, Management Practice Specialty, 2004-2008. Chair, CoPS Membership Committee, 2010 – 2012. Chair, CoPS Awards & Honors Committee, 2010 to date. Chair, Military Branch, 2010 to date.
Veterans of Safety International Involvement. President, 2004-2006. Director, 2000 to date. Ambassador, 2007 to date.